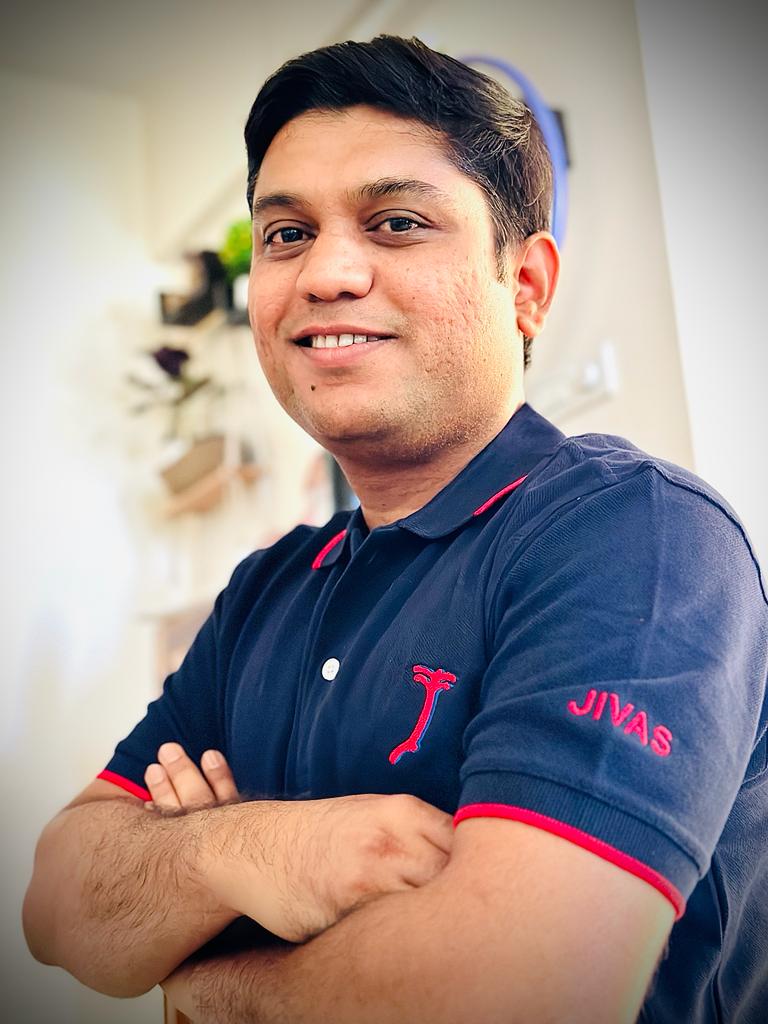 Angioplasty specialist in Pune - Dr. Hemant Chaudhari
Dr. Hemant K. Chaudhari, is one of the very few Angioplasty specialist in pune across India. He is based in Pune with monthly visits at various places across the Maharashtra (Ahamednagar, Aurangabad, Baramati, Daund, Akluj just to name a few).
His area of expertise is minimally invasive Angioplasty specialist in pune (Keyhole surgery done just through needle puncture). He is specialized in all the problems of blood vessels (Artery and Vein). He has vast experience in Diabetic foot ulcer management, Varicose vein LASER/ VENASEAL (glue therapy), Venous ulcer treatments,AV fistula for dialysis etc. as well as in advanced Leg and Hand saving procedures like angioplasty/Stenting/complex bypasses for gangrene or nonhealing foot ulcers, Leg & hand saving procedures like thrombolysis/thrombectomy for blood clots in artery (Acute Limb Ischemia), Aortic aneurysm endovascular repair, carotid stenting and surgery.
Apart from this, he has special interest in academics and research, had published several manuscripts in Indian Journal of Vascular and Endovascular surgery, and presented various National and International Papers too. Dr. Hemant K. Chaudhari, is one of the very few Angioplasty specialist in pune
Medical Registration number
Maharashtra Medical Council (MMC) - 2010051766
Vascular Society of India (VSI) registration number
522.
Area of Focus:
Bypass, Angioplasty, stenting, Peripheral vascular disease (PVD), Aortic Aneurysm – EVAR, TEVAR, Deep vein thrombosis (DVT), Pulmonary Embolism (PE), laser varicose vein surgery
Achievements:
Published multiple papers in Indian Journal of Vascular and Endovascular Surgery, First prize in midterm vascular conference, 2017.
Education details
Awards and accomplishments
Publications
Presentations
Workshop/ Conferences Attended
Research work
Education details
MBBS: He persuade his MBBS from renowned Lokamanya Tilak Municipal Medical College (LTMMC), Sion Hospital, Mumbai. Affiliated to The Maharashtra University of Health Sciences (MUHS) Nasik.
DNB General Surgery:  After MBBS, he completed his masters in Surgery fromKing Edward Memorial (KEM) Hospital, Pune. Affiliated to National Board of Examinations, New Delhi.
DNB Peripheral Vascular Surgery:  at After completing his masters in surgery, he underwent exclusive 3 yr training of vascular &endovascular surgery atJain Institute of Vascular sciences (JIVAS), Bhagwan Mahaveer Jain hospital, Bengaluru, Karnataka.JIVAS is the first institute in INDIA to start DNB Vascular Surgery program.
Awards and accomplishments
Publications
Presentations
Workshop/ Conferences Attended
Research work